This is the Podiatrist's Guide to Google Ads.
Learn the basics of PPC, the definitions of important terms, and best practices to increase online visibility for your podiatry clinic with Google Ads.
If you want to understand how Google Ads can help your foot and ankle practice, you'll love this guide.
Let's get started.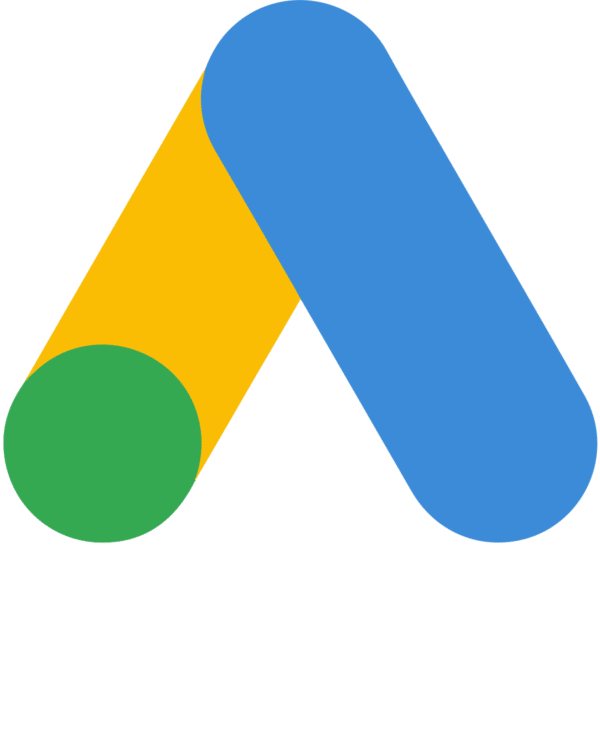 If you're going to spend any amount of money to gain visibility for your podiatry clinic and reach potential patients in your local area, you'd better spend it in the right place.
One place to consider would be the most popular website on the Internet and where 92.26% of all searches occur.
That place is … Google.
When people have problems (yes, even with their feet), they search on Google for the solution.
It likely you've seen (and probably clicked on) Google Ads … and so have your potential patients.
In this guide, you'll discover how to start advertising on Google. We'll cover the platform's basics and teach you how to set up your campaigns to achieve the best results with your ads.
It's no secret; the stronger and more focused your paid efforts are, the more clicks you create — leading to a greater probability of acquiring new patients.
This is the reason why Google Ads has become increasingly popular among podiatrists and other private health care providers.
Chapter 1:

What is Google Ads?
In this chapter, I'll explain the basics of Google Ads.
First, you'll learn exactly what Google Ads is (and why it's relevant to you and your podiatry clinic.)
Later, I'll show you how Google Ads can directly benefit your practice.
What is Google Ads?
Google Ads is a paid advertising platform and marketing channel. It incorporates two main categories: pay-per-click (PPC), where you (the advertiser) pays per click and per impression (CPM) on an ad.
Google Ads is an effective way to send right-fit patients to your clinic's website when they're searching for foot and ankle care. With Google Ads, you can boost traffic to your clinic website, receive more phone calls, and increase your number of clinic appointments.
With Google Ads, you create and share well-timed ads (via mobile and desktop) among people in your local area. This means your podiatry clinic will show up on the search engine results page (SERP) when your ideal patients are looking for services like yours via Google Search or Google Maps. This way, you reach ideal patients when it makes sense for them to come across your ad.
Over time, Google Ads will also help you analyze and improve those ads to reach more people so your clinic can achieve your practice goals.
→ Download Now: Google & Facebook Ads Made Easy [Free Guide]
Additionally, no matter the size of your clinic or your available resources, you can create a strategy to suit your budget. The Google Ads tool allows you to stay within your monthly cap and even pause or stop your ad spending at any point in time.
  Does Google Ads work for podiatry clinics?
Yes, Google Ads works for podiatry clinics. With well-planned ad campaigns and optimization, you can generate phone calls and form fills that lead to more patients.
Why Advertise on Google?
Google is the most popular search engine in the world. And the Google Ads platform has been around for nearly two decades.
Google is a resource used by people worldwide to ask questions that are answered with a combination of paid advertisements and organic results.
According to Google, those who advertise make $8 for every $1 they spend on Google Ads. So, those are a few reasons why you should consider advertising on Google.
Need another reason? Other foot and ankle care providers use Google Ads (and they might even be bidding on your branded terms). Thousands of businesses use Google Ads to promote their services, which means if you're not advertising on Google, your results are likely being pushed below other clinics' results.
If you're going to use PPC to advertise your podiatry clinic, Google Ads should be your first choice — there's no way around it.
Chapter 2:

Google Ads Best Practices for Podiatrists
If you are unsure about how to get started or the best way to create results, don't worry.
There are many ways you can create or optimize your podiatry clinic's Google Ads.
Let's cover some Google Ads best practices for podiatrists.
1. Focus on keyword terms that will generate patient visits.
You really need to selective when it comes to your keywords, so testing and tweaking is essential. If you use broad keywords, Google will be placing your ad in front of the wrong people, which means fewer clicks and a higher ad spend.
For example, the difference between advertising for "plantar fasciitis" vs. "plantar fasciitis doctor." People in your local area searching for "plantar fasciitis" are likely looking for information about the condition or seeking exercises/home remedies.
But when patients search for the term "plantar fasciitis doctor," they are much more likely to schedule an appointment after clicking on one of your ads.
Review which keywords are generating clicks and generating positive results for your practice. Adjust them to best match your ads to attract your ideal patient and those ready to make appointments. You likely won't get it right the first time, so you should keep refining your campaigns until you do.
Tip: Review the podiatry keyword strategies that we cover below.
2. Make sure your ads are relevant.
If your ad isn't what a searcher was looking for, Google will charge you a lot more per click, and you won't achieve your desired results. Your headline and ad's text needs to match the keywords, and the services you're offering needs to solve the pain point that a potential patient is experiencing.
This combination will generate the results you're looking for. You also can create multiple ads per campaign — using this feature helps determine which ads work best.
Tip: Read our best practices for ad copy.
3. Improve your Quality Score
Your Quality Score (QS) is Google's way of deciding how your ad should rank. The higher your rank, the better your placements will be positioned. If you have a low QS, you'll have fewer eyeballs on your ad and fewer chances for people to click through to your website. Google tells you your Quality Score, but improving your score is up to you.
Tip: Keep reading to learn how to improve your QS.
4. Optimize the landing page on your clinic's website.
Your efforts shouldn't stop with your Google ad — the patient's experience after a click is equally important. The landing page where you send them on your website will determine whether or not they take action.
What does a potential patient see once they click your ad? Is your landing page optimized to help patients schedule appointments or contact the clinic? Does the page solve a potential patient's pain point or answer their question? Your potential patient should experience a seamless transition from a potential to a scheduled patient.
Tip: Review website best practices and implement them to increase the number of online referrals.
Chapter 3:
  Google Ads Terms to Know
1.    AdRank
2.    Bidding
3.    Campaign Type
4.    Click-Through Rate
5.    Conversion Rate
6.    Display Network
7.    Ad Extensions
8.    Keywords
9.     PPC
10.   Quality Score
1. AdRank
Your AdRank determines how high up in Google results your ad is placed. The higher the AdRank value, the better you'll rank, the more your ad is shown, the higher the probability that potential patients will click your ad. AdRank = Your Bid x Your Quality Score.
2. Bidding
Google Ads is based on an auction system, where you, as the advertiser, selects a maximum bid amount you're willing to pay. The higher your bid usually translates into a higher placement of your ad. You have three options for bidding: CPC, CPM, or CPE.
CPC

 is an abbreviation for cost-per-click. CPC is the price you pay for each click on your Google Ads campaign.
CPM

 is an abbreviation for cost per thousand impressions. CPM is the amount you pay for one thousand ad impressions or when your ad is shown to a thousand people.

CPE

 is an abbreviation for cost per engagement. CPE is the amount you pay when someone takes a desired action with your ad.
3. Campaign Type
Before you begin a campaign with Google Ads, you'll select between one of three campaign types: search, display, or video.
Search ads

 are text ads with links that are displayed on a Google results page.
Display ads

 are usually a combination of images and text and are shown on a website within the Google Display Network.
Video ads

 appear on YouTube before, during, and after video playback.
4. Click-Through Rate (CTR)
Your click-through-rate is the number of clicks you get on your ad divided by the number of views your ad gets. A higher CTR is a strong signal of a quality ad that matches search intent and uses relevant keywords. By having a strong CTR, Google will rank your ad higher.
5. Conversion Rate (CVR)
Conversion rate is a measure of form submissions as a proportion of total visits to your website. Simplistically speaking, a high CVR means that potential patients are taking action on your website after clicking on the ad.
6. Google Display Network
Google Display Network (GDN) is a network of websites that provide space on their webpages for Google Ads. These ads are either text-based, or image ads and are displayed alongside content relevant to your target keywords. You've likely come across these ads on local or national news websites.
7. Extensions
Ad Extensions allow you to provide additional information in your ad about your clinic at no additional cost. There are three important extension types for podiatry clinics: Sitelink, Call, Location; we'll cover each of these ad extensions below.
8. Keywords
When someone in your local area types a query into Google search, Google returns a range of different answers that align the searcher's intent. Keywords are words or phrases that match what a searcher wants and will provide a satisfactory answer. You select keywords for the queries you want to display your ad alongside. For example, a searcher that types "podiatrist near me" will see results for local podiatry clinics that are advertising on keywords like "podiatrist near me" and "podiatrist."
Negative keywords are keyword terms that you don't want to show up for. Google will make sure you don't place bids for these keywords. Typically, these are semi-related to your search terms but fall outside of the realm of what you want to pay for. For example, showing up for "podiatrist school" won't be helpful to your practice.
9. PPC
PPC is an abbreviation for pay-per-click. PPC is a form of advertising where the advertiser pays per click on an ad. PPC isn't exclusive to Google Ads, but it is the most common type of paid advertising. It's important to learn and understand PPC basics before getting started with Google Ads.
10. Quality Score (QS)
Your Quality Score is a measure of an ad's quality determined by your expected click-through rate (CTR), the relevance of your ad, the experience of your landing page, and your performance history. QS is one of two determining factors in your AdRank.
Book a Free Strategy Call to learn how Google Ads can benefit your patients & practice.
Chapter 4:

How Does Google Ads Work?
So how does Google decide which ad to show in the #1 spot?
A number of factors help determine an ad's position and the probability of being clicked:
•  AdRank and Quality Score
•  Location Near Your Clinic
•  Podiatry Keywords
•  Headline and Description
•  Ad Extensions
Google Ads displays your ad to potential patients who are interested in the foot and ankle care services you provide. Like you, other podiatrists and health care providers bid on foot and ankle search terms or keywords, and the auction winners are placed in the best position.

Many factors impact your ability for your clinic to be seen by potential patients. Let's cover them below, plus some podiatry-specific Google Ads examples.
AdRank and Quality Score
AdRank determines if your ad will show up, and Quality Score, along with your max bid, determines your AdRank. Remember, your Quality Score is based on your ad's quality and relevance, and Google determines that by how many clicks your ad receives – your Click-Through Rate (CTR). Your CTR will vary based on how well your ad matches the searcher's intent, which is measure by 3 factors:
1. The relevance of your keywords
2. If the written copy of your ad and call-to-action (CTA) delivers the expected result
3. The content and usability of the landing page on your website 
Your QS is the first place to focus your attention when you first create your Google Ads campaign. Because the higher your QS, the less you'll pay per click and the better placement you'll get.
Location Near Your Clinic
Google Ads lets you choose the geographical area where your ad will be shown. So, this can be a reasonable radius around your clinic or specific neighborhoods/communities nearby. Below is an example of limiting the Google Ads to 20 miles radius around Austin, TX.
Your location settings will play a big role in where your ads show up. For instance, if your clinic is located in Chicago, someone in New York that enters "podiatry clinic" will not see your result, no matter how high your AdRank. That's because Google only display results that people will actually click on, even when you're paying.
Podiatry Keywords
Keyword research is where you get in the shoes of your ideal patient. What are they typing into Google that will take them from their mobile phone into your treatment chair?
Not all keywords are equal. So it's vital to bid on keywords that generate the desired result, like a new patient appointment.

Your keywords need to match their search intent closely. That's because Google matches your ad with search queries based on the keywords you selected.
Headline and Description
Your ad's text can be the difference between a click on your ad and a click on another clinic's ad. Your ad copy must match the searcher's intent is aligned with your target keywords and addresses the potential patient's problem with a clear solution.
To illustrate what I mean, let's take a look at an example.
A search for "plantar fasciitis doctor near me" in San Francisco yielded this result. The ad's text is to the point and uses the limited space wisely to convey their clinic's services and connect with their intended audience.
Urgently Ortho knew enough to put the keyword "plantar fasciitis" in their headline, so we instantly know that this ad matches the solution we're looking for. 
They use words like "Urgent," "Faster," and "Walk-Ins Welcome" in the description to highlight the fact that we'd save time, don't need an appointment, and avoid an expensive and time-consuming trip to the ER.

Ads like this will get you clicks, but to turn website visitors into new patients, an optimized landing page is essential.
Ad Extensions
Ad Extensions give your clinic extra real estate on the search results page. They are a valuable part of your Google ad because they're free, and they give potential patients additional information and another reason to click your ad. The extensions that work best for podiatrists fall into three categories:
Sitelink Extensions, as the name suggests, extend the height of your ad — helping you stand out — and provide additional links to different parts of your clinic's website. Not only do they push the competition further down the page, but they give potential patients additional reasons to click your ad.
Call Extensions allow you to share your phone number in your ad so potential patients can immediately reach out to you. If your is ready to answer these calls, it's a valuable way to generate patient visits to your clinic.


Location Extensions include your clinic's location within your ad so Google can offer searchers a link to a map so they can easily find you. This option is great for podiatry clinics, and it works well for search queries like "podiatrist near me" or "foot doctor near me."


Chapter 5:

Types of Google Ads for Podiatry Clinics
There are 3 types of Google Ads campaigns that work best for podiatry clinics looking to increase their online visibility and appoint more patients. Those options listed in order of cost-effectiveness are:
1. Search
2. Display
3. Video/YouTube
You can select from one of three campaign types on Google Ads. Let's cover which are best for podiatrists and explain why you might choose one over the other.
1. Search Ad Campaigns
Search ads are text ads with links that are displayed on Google's results pages. As an example, a search for "podiatry clinic minneapolis" returns sponsored results:
The benefit of search ads is that your ad is displayed in the place where most searchers look for information first — Google. And Google displays your ad in the same format as other results (except for a small "Ad" label), so potential patients are familiar with seeing and clicking on results.
2. Display Ad Campaigns
Google works with many websites from various industries and in different regions that display Google Ads, known as the Google Display Network. The website owner is paid per click or impression on the ads. Podiatrists benefit because they can get information about their clinic in front of potential patients in their local area.
These are typically a combination of images and stylized text that draw users attention away from the content on the webpage:
3. Video Ad Campaigns
Video ads are displayed before, during, and after YouTube videos. This might be surprising to you, but YouTube is the 2nd biggest search engine in the world. The right keywords will place you and your clinic in front of a video disrupts the watcher's behavior to grab their attention.
Here's a video advertisement that runs before another video on how to correctly trim your toenails:
Start Your Google Ads Campaign
Google Ads is an open platform, and you create an account by visiting: https://ads.google.com.
Given its reach and authority, Google Ads (especially search ads) should be your first option when starting a paid strategy. Use the tips we covered to begin, and remember to test and make adjustments as you go.
In my experience, I've never had a Google Ads campaign that didn't work. If yours are underperforming, it's a sign that your account needs more attention. Using the strategy and information provided above, you have what you need to understand and create a successful Google Ad campaign that sends people in your local area to your website and turns them into scheduled patients.
Create Google Ads that Generate ROI
There's no perfect campaign that works for every clinic. The only wrong way to use Google Ads is to approach it as something set up and forget. Google Ads be should reviewed and updated on a continuous basis to ensure they're generating results. By continuously improving upon your Google Ads, you can ensure your clinic generates revenue more effectively than it ever did in the past.